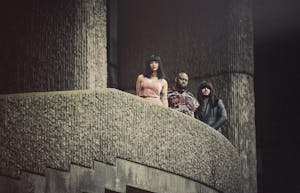 Khruangbin / Sudan Archives / Huckleberry Funk
The Bluebird Bar
Bloomington
,
IN
$25.00
Sales Ended
On Eventbrite
Doors - 6pm Show - 7pm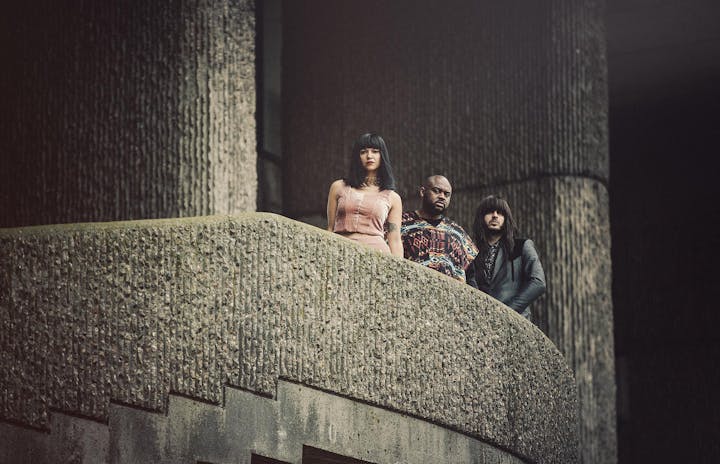 Formed of Laura Lee on bass, Mark Speer on guitar, and Donald "DJ" Johnson on drums; globetrotting Texan trio Khruangbin present their second album Con Todo El Mundo, set for release on 26th January 2018. The band's sound is rooted in classic soul & RnB and informed by psychedelia, dub and music from around the world – all captured in widescreen and performed with impeccable style.
Whereas their 2015 debut album The Universe Smiles Upon You was influenced by 60s and 70s Thai cassettes and compilations of southeast Asian pop, rock and funk, Con Todo El Mundo hops east over India to take inspiration in similarly underdiscovered funk and soul sounds of the Middle-East, particularly from Iran. Laura Lee explains the album's title: "My grandpa would always ask me 'Como me quieres?' ('how much do you love me'?), and he'd only ever accept one response. 'Con todo el mundo' (With all the world)."
Opener "Como Me Quieres" sets the tone with its exotic, spacious, slow-motion funk. In antithesis the album's first single "Maria Tambien" is filled with urgency and attitude, the accompanying video is a commentary on how Persian actresses and singers disappeared after the revolution. 'August 10' is a classic Khruangbin track, infused with their signature bass-heavy sound, while also introducing new elements to their chemistry. There's time for solid disco-funk in the form of "Evan Finds The Third Room" and the band even finds space to introduce a proto-rap towards the end of the evolving jam "Lady and Man". Closing the album, "Friday Morning" – "a song about jumping into love" – skips between laid back Isley Brothers-esque vibes via delicate tempo changes into gentle hymnal passages.
Since the release of The Universe Smiles Upon You, Khruangbin have spent the past two years playing non-stop worldwide. From a European tour with Father John Misty to supporting Maribou State at Koko, a string of festival dates at Glastonbury, SXSW, Dimensions, Gottwood, Love International, The Great Escape, The Downs, and extended headline excursions; Songkick estimates Khruangbin played around 100 gigs in the past year. The band count it at a fair few more. As a nod to their travels, Laura and Mark have been presenting a weekly "AirKhruang" DJ set live each Friday on their Facebook page, where the pair play a selection of music by artists from a particular city.
Throughout Con Todo El Mundo, Laura Lee's melodic low-end theory, Mark's lyrical, free-role guitar lines, and DJ's ever-steady, ever-ready backbeat form something greater than their parts. A vibe-synchronous soul-unit travelling the planet, honing their craft, absorbing the sights, sounds and feels from cultures across the globe, processing them through the Khruangbin filter and gifting the result…with all the world.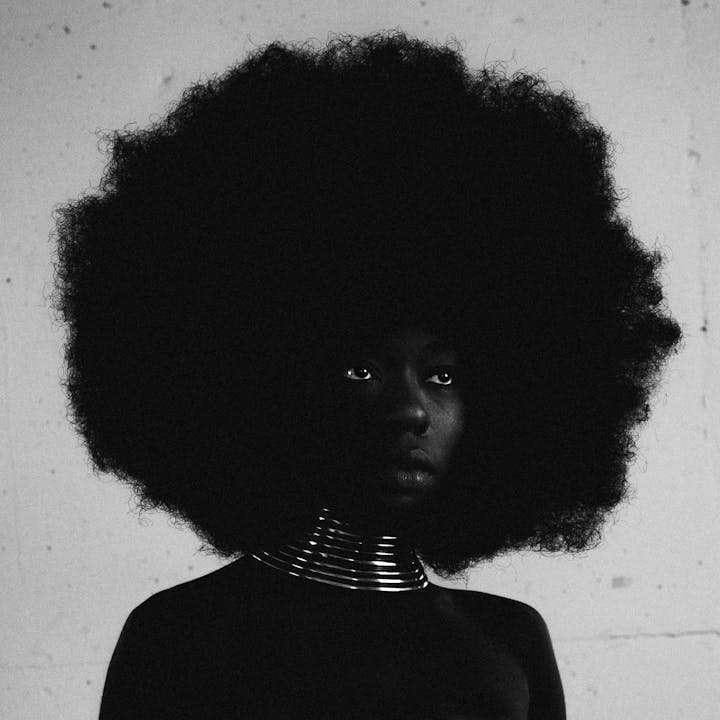 Violinist and vocalist, Sudan Archives writes, plays, and produces her own music. Drawing inspiration from Sudanese fiddlers, she is self-taught on the violin, and her unique songs also fold in elements of R&B, and experimental electronic music.
Sudan Archives grew up in Cincinnati, Ohio, where she "messed around with instruments in the house" and took up violin in the fourth grade, eventually teaching herself how to play the instrument by ear. When she discovered the violin playing style of Northeast Africa, her eyes opened to the possibilities of the instrument. "The way they played it was different from classical music. I resonated with the style, and I was like, 'Maybe I can use this style with electronic music,'" she says.
This fusing of folk music and electronic production was the turning point for Sudan. "I started mixing my violin into beats," she says, "It wasn't complicated — I'd just sing straight into the iPad." She honed her at-home style after moving to Los Angeles aged 19 to study music technology, and after a chance encounter at a Low End Theory party with Stones Throw A&R and Leaving Records owner Matthewdavid, she signed with Stones Throw. At the very start of her musical career, she's already won plaudits from the likes of the New York Times and Pitchfork, and played live at experimental festival Moogfest.
Her EP Sudan Archives is an extraordinary debut statement from a singular artist. Over six tracks, Sudan Archives layers harmonies, violin figures and ethereal vocals, grounding them all with the hip-hop beats.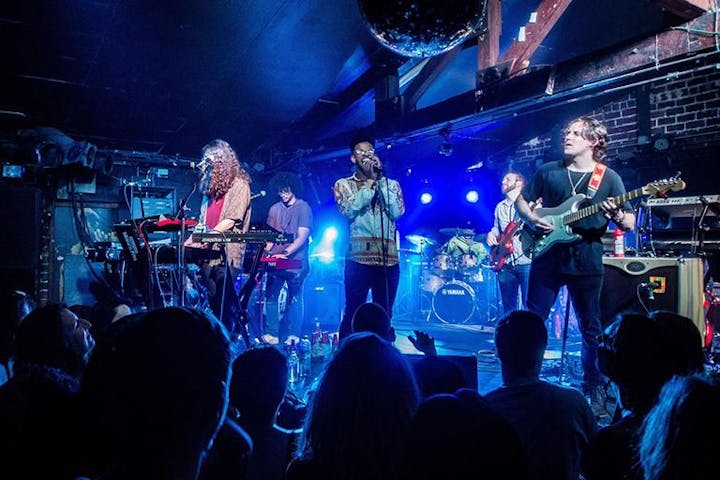 Huckleberry Funk is a six-piece high-powered funk, rock, and soul band based in Bloomington, Indiana. Their live shows have earned them a reputation as one of the most exciting and entertaining up-and-coming bands in the Midwest.

Hailing from Long Island, Pittsburgh, Indianapolis, Washington D.C., Bloomington, and Junction City, Kansas, the members of Huckleberry Funk were brought together by their shared love for all things soulful and groove-centric. After meeting at a basement jam, founding members Lex Lindsey and Mike Gronsky began writing music together where the band's beginning was sparked. Later joined by Matt McConahay, Alex Dura, Brennan Johns, and Dexter Clardy, Huckleberry Funk took full form in the fall of 2016.

At the heart of a Huck Funk show, the audience can expect silky smooth, powerhouse vocals, gritty, face-melting guitar solos, a crisp, East Coast-style horn section, and rock-solid grooves. Drawing inspiration from artists like The Main Squeeze, James Brown, Rage Against the Machine, Kendrick Lamar and Anderson. Paak, their unique feel-good sound is equally funky, soulful, and hard-hitting.

Although fresh on the scene, Huckleberry Funk has made an impressive premiere into the live music circuit, drawing attention from national acts like The Main Squeeze and NOLA favorites Water Seed, and performing at top venues including The Bluebird, The Vogue, and Urban Artifact. Continuously writing new music and honing their live performance, Huckleberry Funk is quickly building a loyal fan base as they transition from a local, college bar band into a premier national act.

Venue Information:
The Bluebird Bar
216 N Walnut Street
Bloomington, IN, 47404