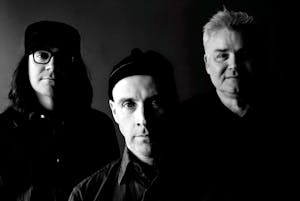 with Helen Money and Cat Casual and the Final Word
The Messthetics
The Bishop
Bloomington
,
IN
$12.00 - $14.00
Sales Ended
Doors - 7pm Show - 8pm
The last time drummer Brendan Canty and bassist Joe Lally were in a band together, they were the rhythmic architects for Fugazi, an organization whose decade and a half of disciplined progressivism provided a necessary bridge between the zenith of late-punk expression and everything alternative in rock that followed. In 2016, the two were enlisted by guitarist Anthony Pirog in a conspiracy to subvert and reimagine the power trio, bringing fully into the 21st Century a form that may have reached near perfection with Hendrix's Band of Gypsys on the very first day of the 1970s.
With a self-titled recording scheduled for release in the Spring of 2018 on Dischord, the Messthetics will widen the reach of a decisive instrumental music that so far, they have only shared with a privileged handful of east coast and southern audiences. Across its eight original compositions and one cover, Anthony guides the sound through complex changes and harmonic densities that might compound, but never confound or muddy its connection with the listener's body. Recorded by Brendan in their practice space, the group's debut gives Anthony ample opportunities to swap guitar textures and styles as freely as an octopus changes patterns.
Brendan's kit has a big heavy bell that he brought back from the Fugazi days. He maneuvers through this rhythmically shifty music with a fluid briskness that is periodically disrupted by the clang of his bell. Joe spent 8 years in Italy, among other things, woodshedding on eastern rhythms counted in 7 and 13, perfect preparation for the oddly-metered work of the Messthetics. He brings a rock-solid foundation to the groove at the same time playing a harmonic complement as ambitious and interesting as Anthony's lines.
Bands can be dangerous when their members have accrued enough mileage to see their chops season into something like musical wisdom. When that understanding has the rare opportunity to percolate through a collaborative environment founded in love and anchored in gratitude, well, then shit can get rather intense. Anthony Pirog writes difficult music because original music usually is. Yet the ideas that he feeds through the Messthetics, are embraced by the Canty-Lally time machine, not just with precision and nuance, but with soul, joy, and groove. These last three are, indeed, the big guns in this spiritual war that music must become in the post-Trump era.
The initial concept was to mix noise/improv guitar with dance grooves – a kind of apocalyptic dance party where the beat keeps you moving, but the guitarist relentlessly terrorizes you. The first track, "Mythomania" retains elements of that posture, but as reality has itself become more daunting, Anthony – a fearless guitarist – has moved closer to his listeners, and is now willing to astonish without being so confrontational about it. That doesn't mean the Messthetics in any way retreat from the responsibilities of a "hard" sound, just that its volume and edge never eat the bold structural ideas that define this new music. Anthony will even lubricate his tricky time signatures with energetic two-note riffs to keep the listener head-bobbing through the twisting structures. And when their collective voice is thick and heavy (like on "Crowds and Power"), it is neither ponderous nor plodding. Their performances and this debut recording have a lift and buoyancy that reflect back into the audience the love and gratitude at the foundation of this trio's journey.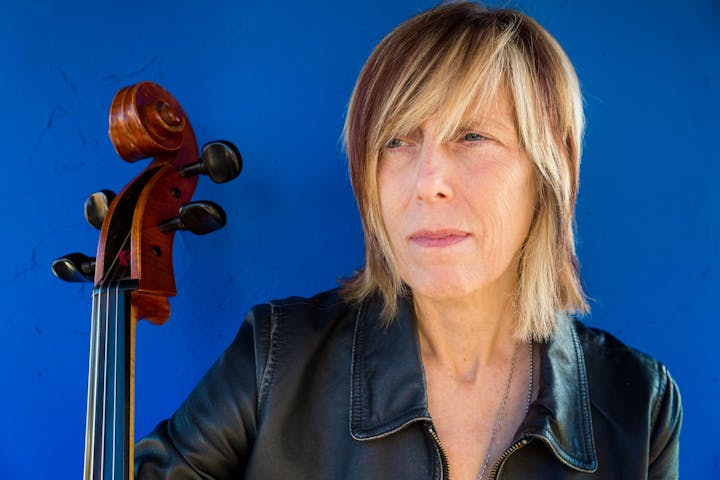 Alison Chesley, known also by her stage name Helen Money, is a classically trained cellist who draws her inspiration not only from Pablo Casals and Shostakovich but Jimi Hendrix and The Minutemen. She began playing the cello at the age of 8 in her hometown of Los Angeles, and through her undergrad and graduate studies, steered a course towards a career in classical music. While in Chicago attending Northwestern University, however, her focus shifted towards the rock music she had always loved. The instigation came from Jason Narducy, a singer/songwriter inspired by Bob Mould, who was looking for a cellist to perform new material with him. Together they formed the band Jason & Alison, then Verbow, becoming a force on Chicago's active club scene. They came to the attention of Epic Records and released two recordings for the label, produced by Bob Mould and Brad Wood respectively. Alas, like many major label signings from that era they were dropped unceremoniously and disbanded. At a crossroads of sorts, Alison decided to go full steam ahead in pursuit of a career outside of classical music. She began a busy period as a solo artist, especially on Chicago's then thriving studio scene, where she played on over 100 albums including those by Bob Mould, Broken Social Scene, Anthrax, Mono, Russian Circles, Disturbed and Poi Dog Pondering. She began composing music for films, theater and dance including two world premiers with the modernist icon Shirley Mordine. And, in 2007, Alison wrote the first Helen Money album and released it on her own label, Cellobird Records. Since then, she's recorded three additional albums as Helen Money, the latest of which, Become Zero, is available on Thrill Jockey Records. Helen Money has toured the world several times over opening for bands such as Sleep, Shellac, Earth, Mono, Neurosis, Magma and Jarboe including a 2015 appearance on The David Letterman Show with Bob Mould and an appearance at the 2012 ATP Festival in London curated by Portishead. In 2011, Alison moved back to Los Angeles where she recently completed a month long, weekly residency headlining at LA's Complex, a mecca for metal, post-rock and experimental music.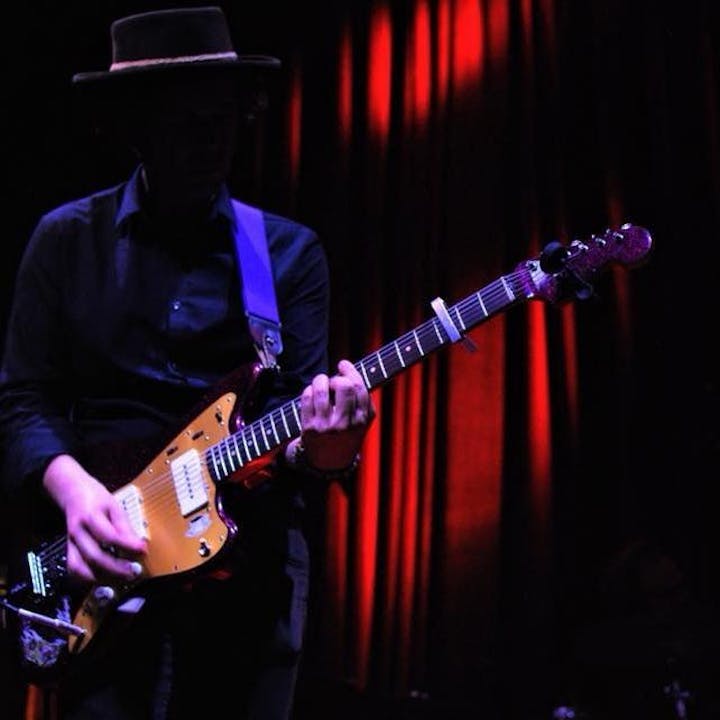 William Benton aka Cat Casual in a multi-instrumentalist and songwriter who has supplied guitar and bass for artists like Bonnie "Prince" Billy, Shilpa Ray, The Phantom Family Halo, Ivan Julian (Richard Hell and the Voidoids)- and collaborated with legendary musicians such as Steve Wynn (Dream Syndicate), Steve Shelley(Sonic Youth), Makoto Kawabata (Acid Mothers Temple)...among others. He has also supplied music for television (Jersey Shore), short films, and off-off Broadway productions.

Born and raised in Oklahoma, Benton divides his time and work between Louisville, Kentucky, and the New York area.

The first Cat Casual release (Cat Casual and the Holy Midnight), smashed open the rusty gates and released Benton's psyche-inspired, cinematic, troubadour-ish persona upon the world. (The record opens with Sending- a collaboration with Bonnie "Prince" Billy that "...sounds like Suicide, Grinderman, and a chain gang in a mad, musical laboratory. What follows is a rollercoaster of moody, epic tales and imagery, through the cracks of a crooked grin.")

The Final Word- the most recent backing band that he has assembled- is fearlessly executing reinterpretations of previous Cat Casual songs as well as delivering the latest material: some of the most interesting, heady, unpredictable-yet-accessible music that Louisville and Benton himself have ever produced.

Cat Casual and the Final Word recently recorded, mixed, and mastered the full-length The Secret Self with Mike Bridavsky at Russian Recording in Bloomington, Indiana at the end of 2018, looking to release the album in the summer of 2019 with local and regional live dates/touring beginning in the spring.

Venue Information:
The Bishop
123 S Walnut
Bloomington, IN, 47404