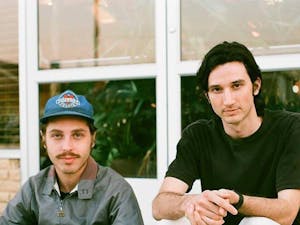 Presented by Spirit of '68 and Winspear
Video Age
J Fernandez, Austin White (2)
The Bishop
Bloomington
,
IN
Doors - 8:30pm Show - 9:30pm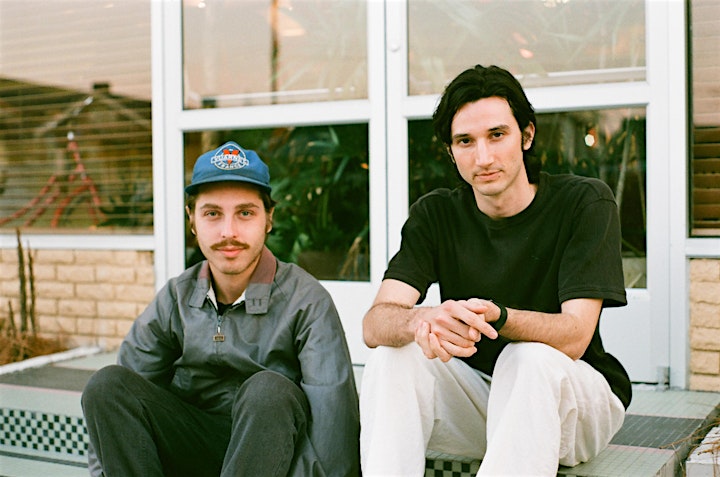 On Video Age's forthcoming album Pop Therapy, out June 15 via Inflated Records, longtime friends and songwriting partners Ross Farbe and Ray Micarelli conjure up a thrilling assortment of experimental pop songs. Using a palette of vintage synthesizers and the propulsion of a Sequential Circuits Drumtraks drum machine, the New Orleans-based group's buoyant synth-pop echoes from some imagined vision of the past, leaning on an invented nostalgia to soundtrack an ideal future that never arrived. Video Age brings that future fully to life on Pop Therapy.
Emerging from New Orleans' DIY scene and label collectives, Farbe and Micarelli were intrigued by each other's songwriting among several curiously satisfying guitar pop bands. As a producer and prolific engineer, Farbe has helmed some of the most exciting releases from genre-pushing New Orleans artists, whose singular visions are made possible with his gifted ear and love of tape recording. Micarelli's talent for crafting simple, tangible melodies complements Farbe's studio world-building, letting ideas drift until they emerge into impressive arrangements.
The pair's seemingly effortless gift for crafting earworm hooks was glimpsed on their 2016 debut Living Alone, a gorgeous collection of guitar-driven melancholy. On Pop Therapy, they're joined by Duncan Troast, Nick Corson and Jordan Odom, taking inspiration from the limitless possibility on sonic canvases of the late 1970s and early 1980s (Yellow Magic Orchestra, McCartney II, Donald Fagen's The Nightfly). Where Living Alone catalogued the solitude of reflecting on what was and could have been, the sentimental love songs on Pop Therapy gaze longingly at the likeliness of a brighter tomorrow.
Occasional Din is a sunny shoebox diorama for the eternal pessimist. Over the past half decade, songs by Chicago artist J Fernandez have appeared like unexpected gifts, each time invoking a holiday we didn't realize existed. Like all good holidays, his songs are imbued with a mythical energy, full of curious moods, charmed settings and the timelessness of a familiar moment.
J Fernandez started as the eponymous home recording project of Arkansas born Justin Fernandez, who came to Chicago in 2008 to work for map company Rand McNally. After three EPs, his 2015 debut LP Many Levels of Laughter attracted high praise from the music press – including 8/10s from UNCUT and NME, plus end of year nods from Under The Radar and Brooklyn Vegan (who called it "one of 2015's most underrated albums").It's also seen him tour with the likes of Unknown Mortal Orchestra, Alvvays, Mitski, Ezra Furman and Kikagaku Moyo.
With Occasional Din he mines the sound of the past – drawing influences from vintage Italian pop and soundtrack composers like Bruno Nicolai, Alessandro Alessandroni and Mina, as well as their American contemporaries like The Free Design and Margo Guryan. Enlisting the mixing services of Cooper Crain (Bonnie Prince Billy, Circuit Des Yeux, Bitchin Bajas), along with utilizing instruments such as vibraphone and clavinet, Fernandez fleshes out the orchestration and flair for experimentation he began to explore in his debut. This also meant a diligent month-long search for a harpsichord which ended with him recording in a stranger's basement.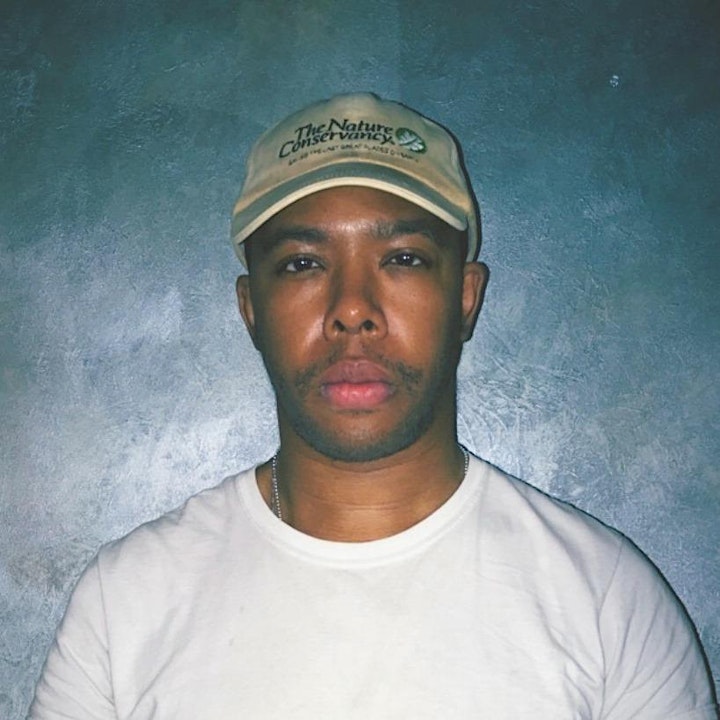 Venue Information:
The Bishop
123 S Walnut Street
Bloomington, IN, 47404